In class speed painting with a sad side story. So I guess this is Bouguereau Gaiden. Anyways, laptop wouldn't start up when the painting time began, it was in the eternal startup mode. So I turned it off, then back on and waited some more. This took from 15 to 20 minutes.
Peter calls the finish time at the hour mark, and we all save and walk around. When I get back to it, I decide to keep working since I missed a good chunk o' time. After making some progress that I was happy with, the screen goes blank.
For some reason, NOW it chooses to restart. I think I'm hearin' what
Justin Gerard
preached...CURSE YOU BILL GATES!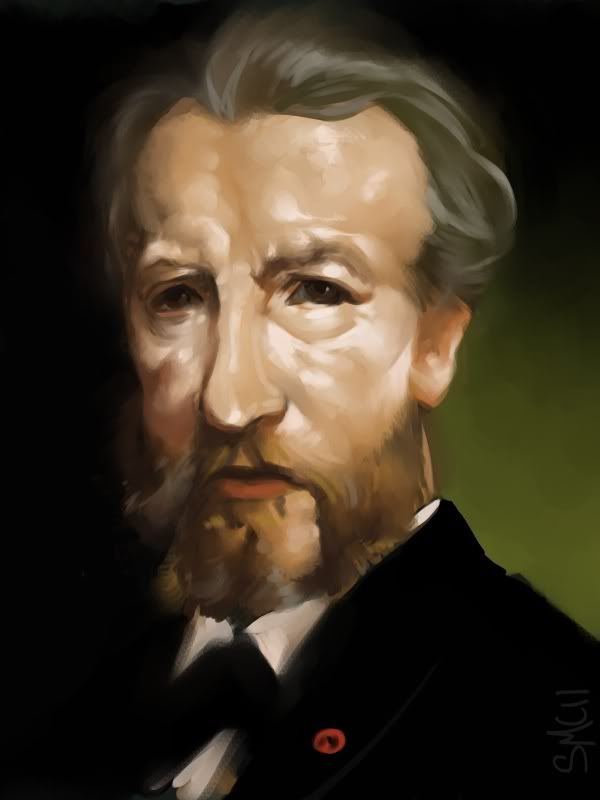 Don't even look like him anyways